Arabian Nights Village Abu Dhabi
Arabian Nights Village Abu Dhabi is situated in the vast deserts of Al Khatim in Al Ain, Abu Dhabi, United Arab Emirates. The heritage heartland of Abu Dhabi blesses its visitors with a rare opportunity to experience the soul and essence of Arabia in its authentic style.
The Arabian Nights can be categorized as a traditional Bedouin camp, but not a rustic camp, the main aim is to bestow upon its visitors with the unique Arabian atmosphere in all its perfection. The mythical atmosphere and eternal beauty of the desert is unveiled before you, here in the Arabian Nights Village. It presents before you the great opportunity to understand the traditional life of Arabia.  People who are in search of such opportunity would find this location their dream destination.
Internet is provided in the Arabian Nights village. To give the visitors authentic experience, television is not allowed inside the site. You can experience an authentic and tranquil atmosphere in the Arabian Nights village. The perfect blend of ancient and futuristic technologies ensure that everything goes smoothly and efficiently.
In this Arabian Nights village, the area's natural resources are utilized, and for water they depend on a specialist water treatment facility that extracts and treats water on-site. The required drinking water is taken from a 65 meter deep well. For irrigating trees and landscaped gardens the village uses treated waste water. Thus, the Arabian Nights village contribute a lot to environment sustainability.
The power for the site comes from four-sound proofed generators. In this village, there are three types of homes available, namely, Bayt Al Barr, traditional mud houses of the desert, Bayt Al Bahr which is original houses of Emirati sea-dweller which are constructed out of palm fronds, and Bayt Al Shaaer which is woven tents.
There is no dearth for luxury here. At this village there is a superb and idyllic swimming pool which helps to relax your nerves. A great place to unwind and cool down after quad biking, dune bashing, falconry and sand surfing!
Those who are looking for Abu Dhabi culture and the original feel of Arabia, then their search ends here. It will be a memorable experience where an ancient Abu Dhabi will rise before them.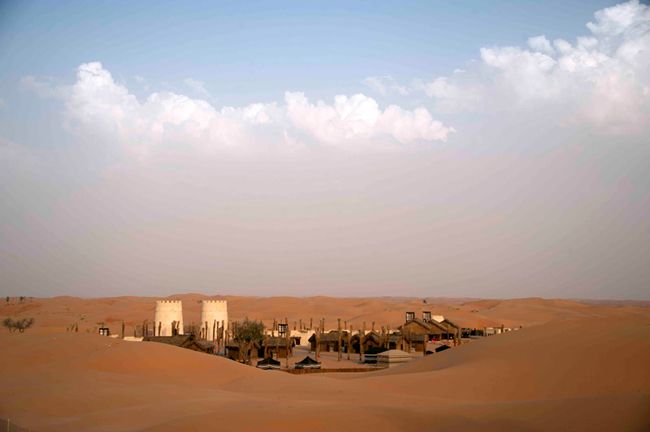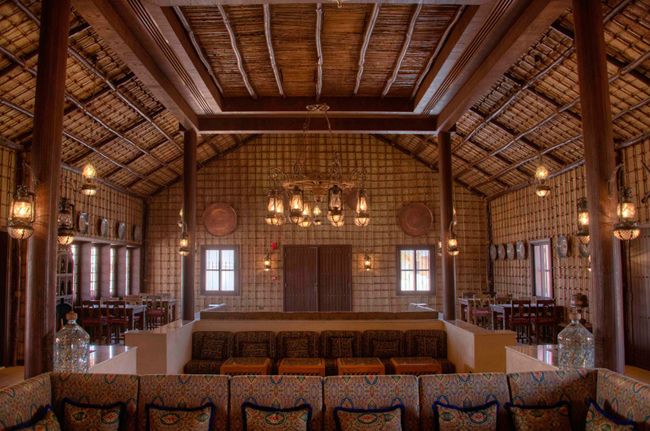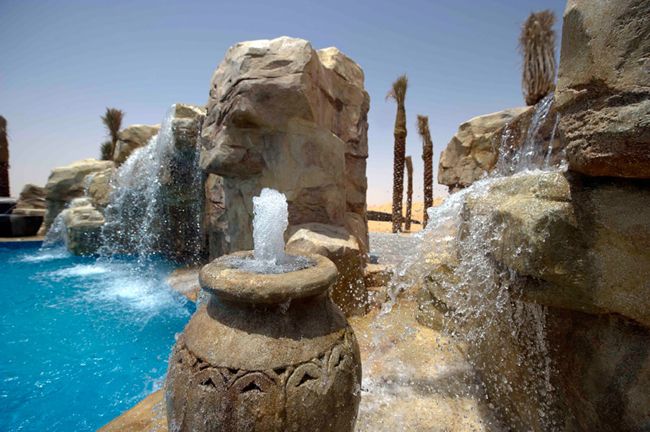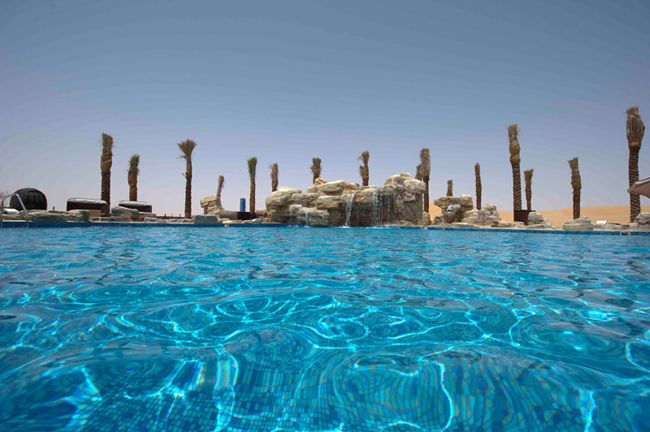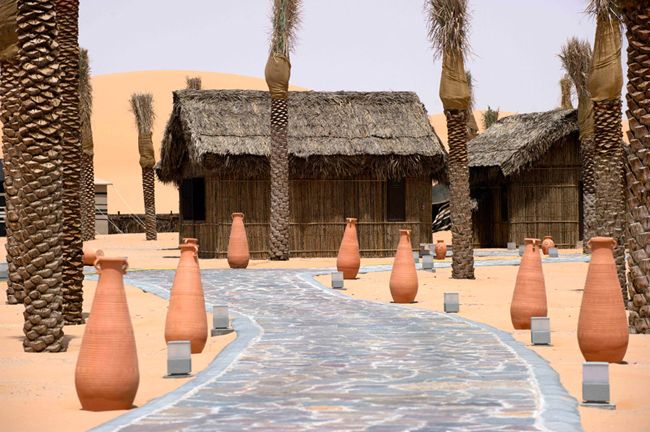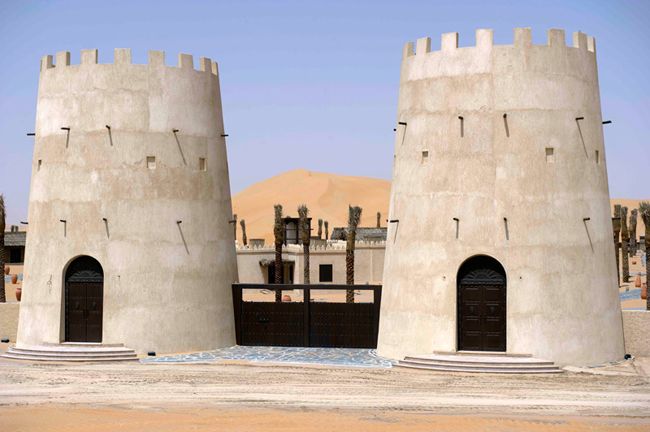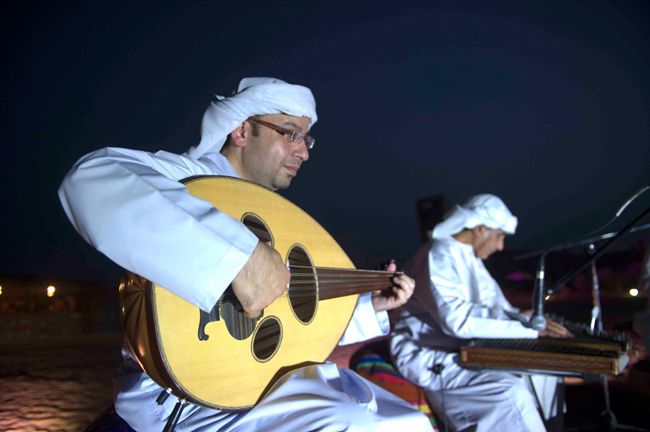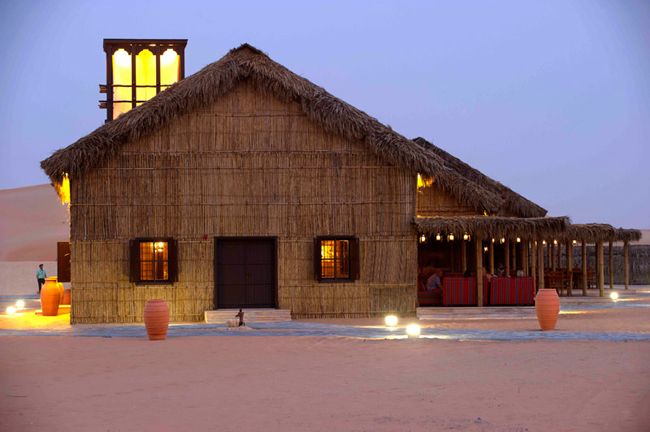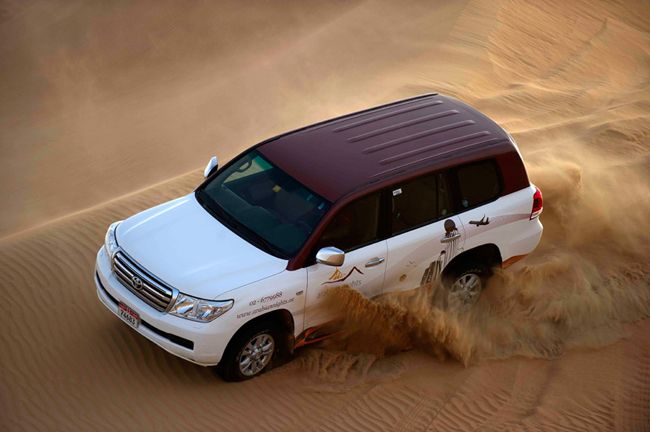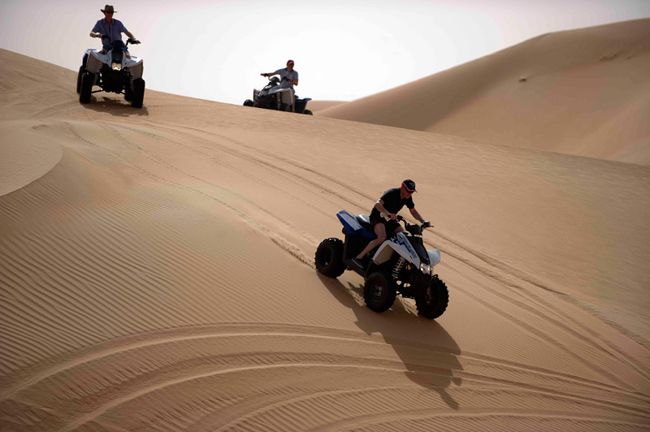 [gravityform id="2″ name="Abu Dhabi Holidays Enquiry Form"]